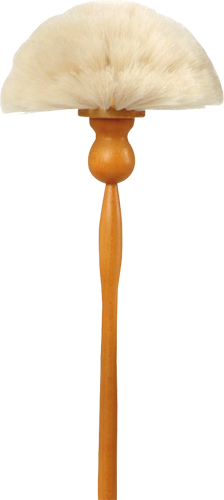 duster
with 60 cm wooden handle
The heads of these dusters have two holes for the handle: this also allows you to attach the head at an angle so you can get into corners more easily.
waxed beechwood
goat hair
Size: Ø 17.5 cm
Article-no.
460160
Our handcrafted dusters and brushes are truly special! Too fine for machine production, too elegant to be altered, and too popular to do without. Each item is a unique piece with a history of its own.
Care instruction: Wash with lukewarm water and a mild detergent solution. After washing, press out excess water and hang dry outside in fresh air or indoors at room temperature.
---
Interested?
These products are similar or have been purchased by others as well: