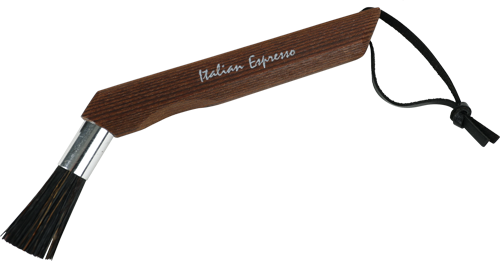 espresso maker brush
with curved handle
The espresso maker brush cleans coffee rests quickly and without water from the strainer and the machine. Black bristles are fixed in an aluminum clamp, the handle is made of oiled thermowood and has a leather hanging strap.
oiled thermowood
stiff, black bristle
Size: 17 cm
Article-no.
751118
Thermowood: The molecular structure of wood is altered in a kind of "baking" process at high temperature. The wood sugar is caramelized and the pores are closed. Exposure to heat gives the wood a fine, dark color. Wood processed in this way is called thermowood. It absorbs little or no water and is thus practically insensitive to moisture.
---
Interested?
These products are similar or have been purchased by others as well: