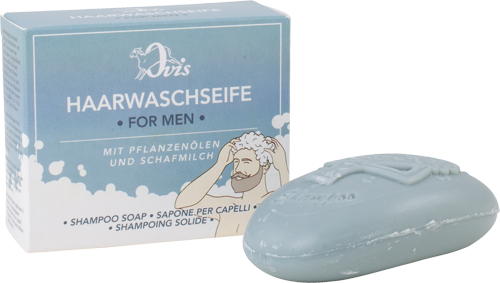 shampoo soap
for men
Mare´s milk is very similar to human breast milk and can therefore be well absorbed by the human body. With a high concentration in vitamins such as vitamin C and vitamin D (17 times higher than cow´s milk) it is of extraordinary quality, since both vitamins fulfill important tasks for the human skin. Mare´s milk is also rich in minerals and unsaturated acids, especially essential amino acids, which have long been used successfully in treating inflamed skin.
12 pieces in a display, size: 25.5 x 10 x 7.5/23.5 cm
with vegetable oils and sheep's milk
weight per piece: 110 g
Article-no.
635046