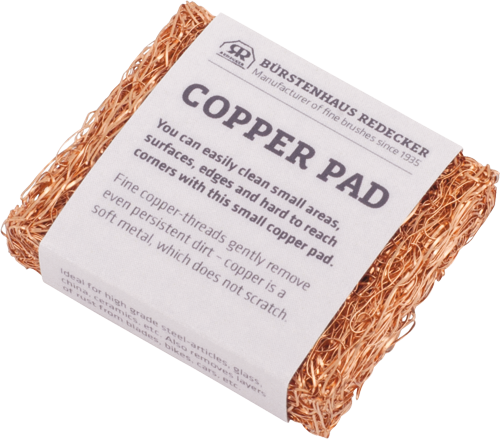 copper pad
English
You can easily clean small areas, surfaces, edges and hard to reach corners with this small copper pad.
copper braiding
Size: 5 x 4 cm / 22 g
Article-no.
250172
Fine copper-threads gently remove even persistent dirt – copper is a soft metal, which does not scratch. Ideal for high grade steel-articles, glass, china, ceramics, etc. Also removes layers of rust from blades, bikes, cars, etc. Do NOT use on teflon or similar surfaces. Use in wet condition only! Ecologically beneficial, 100% recyclable.