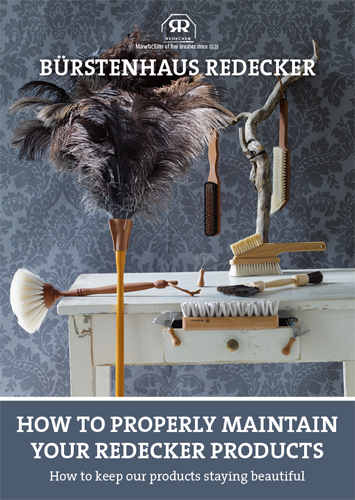 brochure "How to properly ­maintain your Redecker products"
A good brush also needs the right care. If you follow these tips, you will be able to enjoy our products for a long time to come. 
Article-no.
981640
Our Brochures offer outstanding support for your sales efforts right in the store – directly with the item. With beautiful illustrations, they tell the story behind the product, behind the material and all about its use … A wonderful way to ­emphasise the quality of ­Redecker products with well-designed product information. We supply the brochures with a small display suitable for shelf or countertop use – simply add this to your next order!