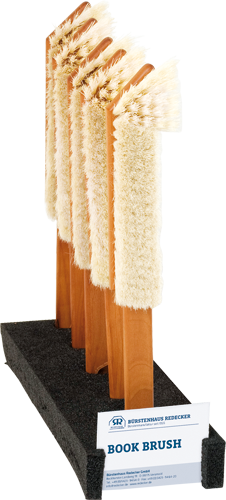 book brush
The strong outer bristles remove any dirt from the back of a book while the underlying goat hair collects dust.
oiled pearwood
goat hair/bristle
Size: 27 cm
5 book brushes 460127 in a foam display unit, size: 9.5 x 27 x 3.5 cm
Article-no.
460006
This special brush is made of oiled pearwood, goat hair and bristles. Please clean this brush if necessary with a mild detergent solution and let it dry hanging.